01.
Get in touch
Every project begins with a 100% free 5 hour consultation.
We all want to work with people who understand us, aligns with our values, and has the skillset to get the job done. I guarantee that we'll establish that rapport, or you'll bear no cost.
02.
Start a conversation
Fixed or daily pricing estimates to meet your budget
Not all projects are created equal. Fixed pricing is offered for clear deliverables, and daily pricing is available for bespoke solutions. Fixed pricing is available immediately using the estimate tool, and daily pricing is based upon the services offered.
03.
Get to work
I join your team and we work together
No handoffs, no weekly check-ins, no artifacts. We work in real-time over Messenger, WhatsApp, Slack, and your preferred video chat. I integrate with your team to provide coaching, direction, and get my hands dirty. What you get is daily updates and an iterative delivery that results in you getting exactly what you need -- no fluff.
A letter from the owner
What makes Parachute special?
I've been working on digital products for over 10 years. I've got experience as a programmer, designer, and in digital marketing. I've worked in small companies, large companies. I've worked with agencies, I've worked as a contractor. What I've come to learn is that handoffs are the enemy. Handoffs lead to confusion, chaos, and destroy collaboration.
Parachute doesn't believe in handoffs, artifacts, mockups, or any of the stuff that gets in the way of what we really want, working software. Instead I'll work as a part of your team, delivering value early and often. Ship every single day is our mantra. If you're not embarassed to show it off, you're too late is our swan song. I'll collaborate with you every day, show you the work every step of the way, and iterate constantly.
This methology works because it gets you answers quickly. Why invest tens of thousands of dollars into many-month projects when you can learn what's necessary to get the job done on week two or four? If I can't make you happy, you'll get back all of your investment minus operating costs -- guaranteed.
Who have I worked with? I've had the pleasure of working with Apple, Mastercard, Eastlink, and many other clients. I've worked at MindSea where my designs won awards, Forestry.io where my software was delivered to Fortune 500 companies, and CareGuide where I served millions of users.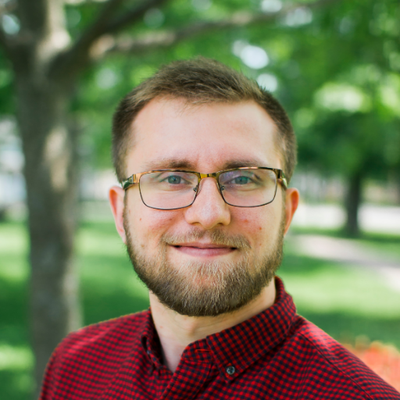 You're in good company