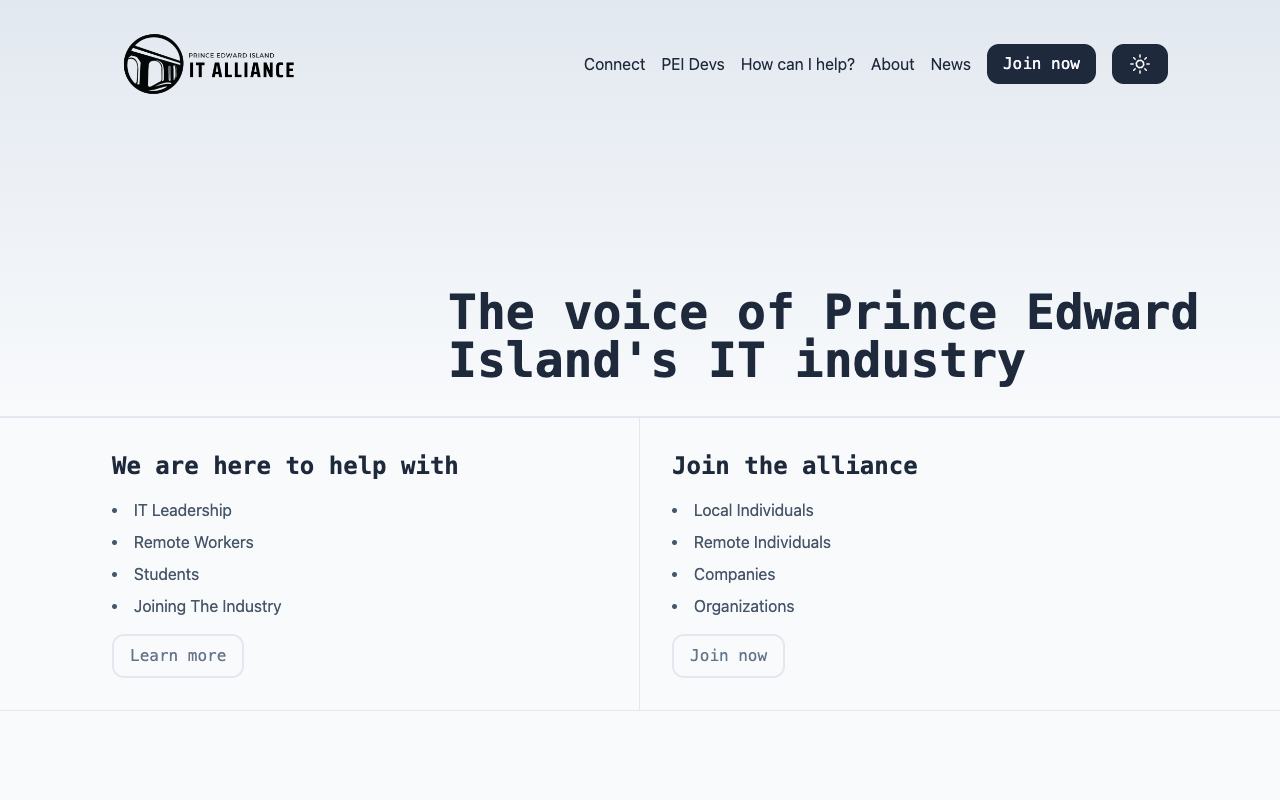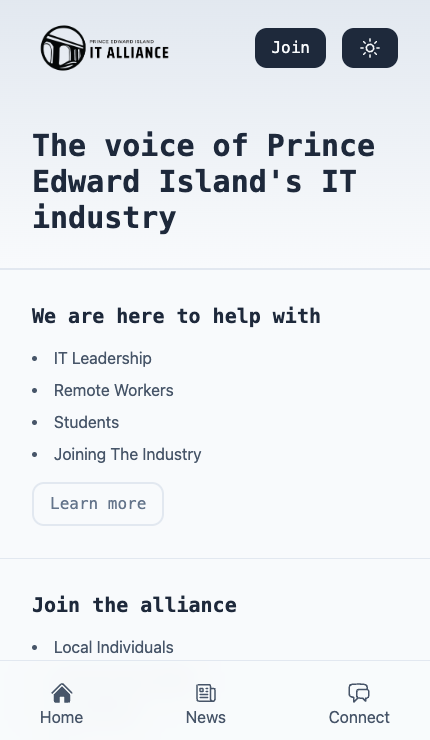 01.
The Problem
Bringing a modern digital presence
The PEI IT Alliance needed a better online presence to represent the hard and important work they are doing for the PEI IT community.
02.
The Goal
Provide a full digital rebrand
Parachute set out to rebrand their website, and their social media presence. The goal was to create a fresh new experience that didn't take users away from the site, and drew users into the site when any of the content was shared on social media.
03.
The Outcome
A developer first web experience
Working together, we built out brand new bespoke designs, integrated form interactions directly into the website, and created programatically generated social images for maximum engagement. PEI IT was reborn.
Before and After
A refreshed, modern digital experience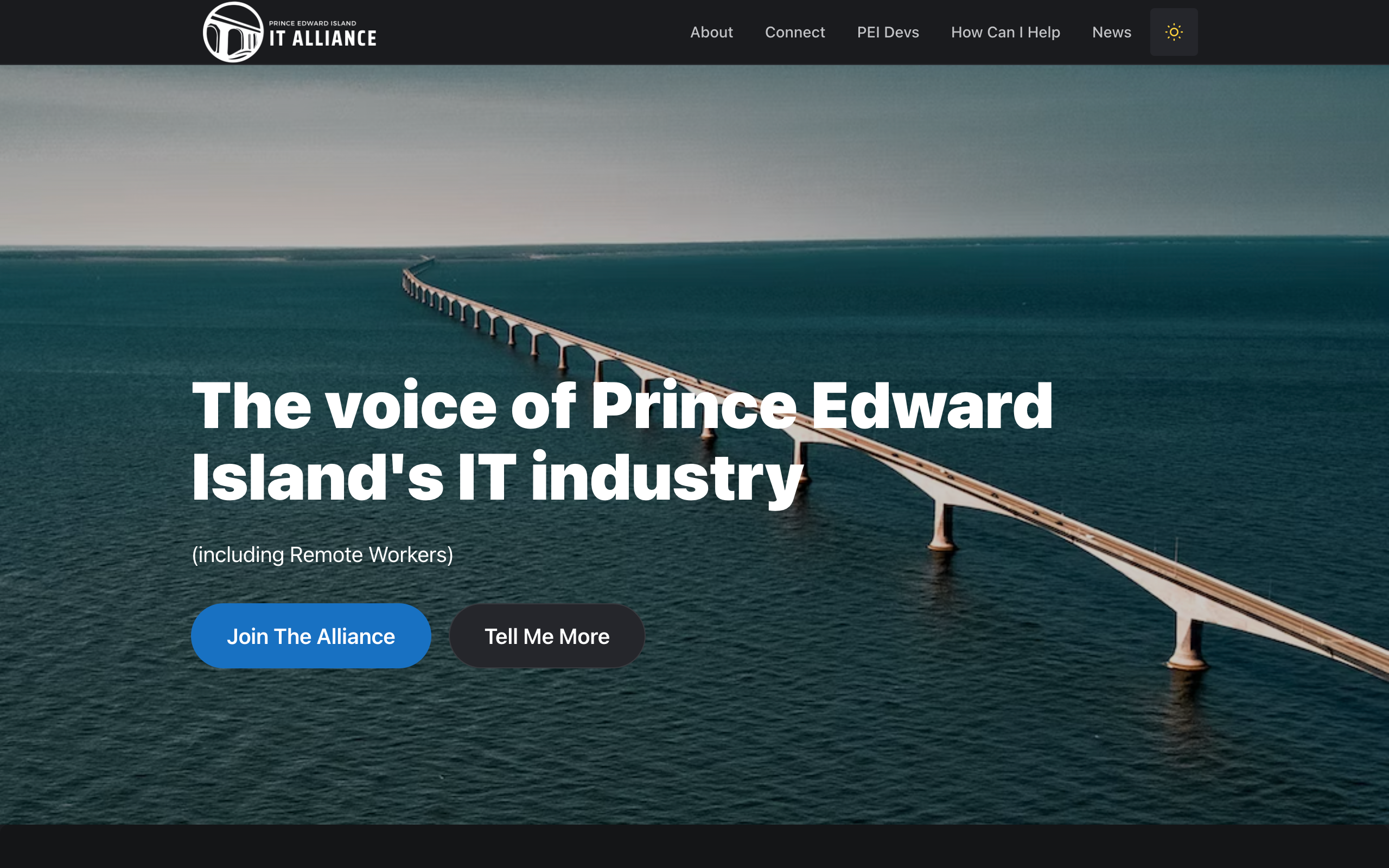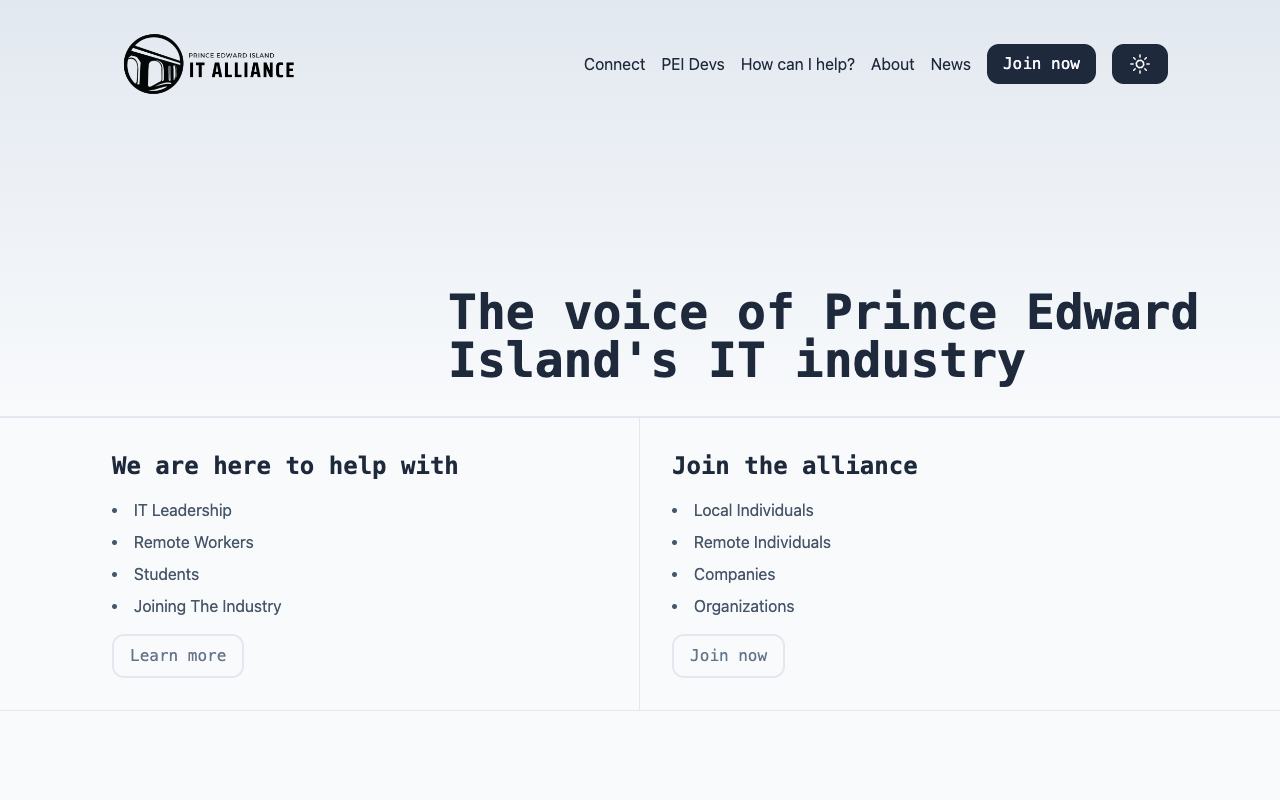 Storytelling
Helping Islanders understand PEI IT's vision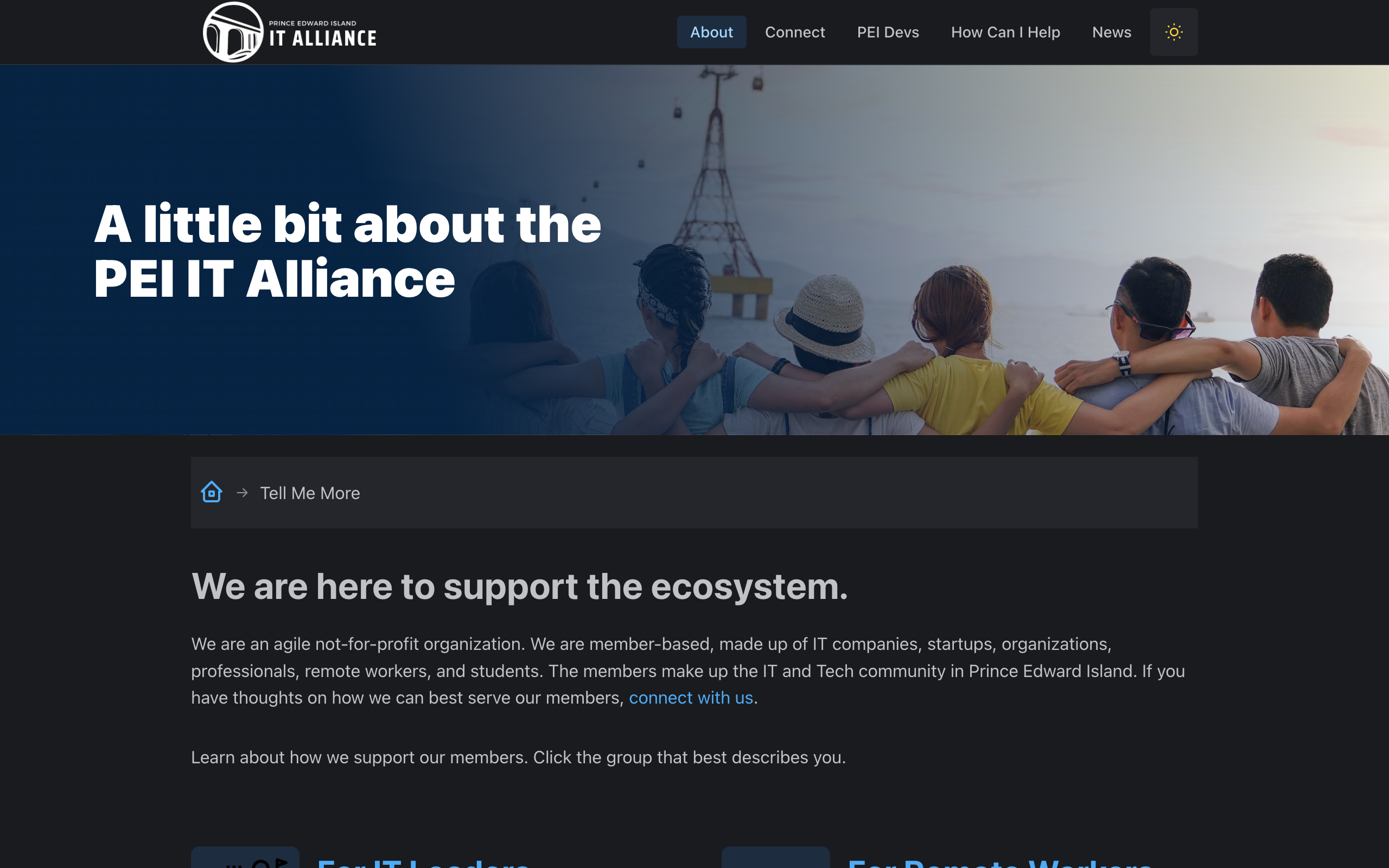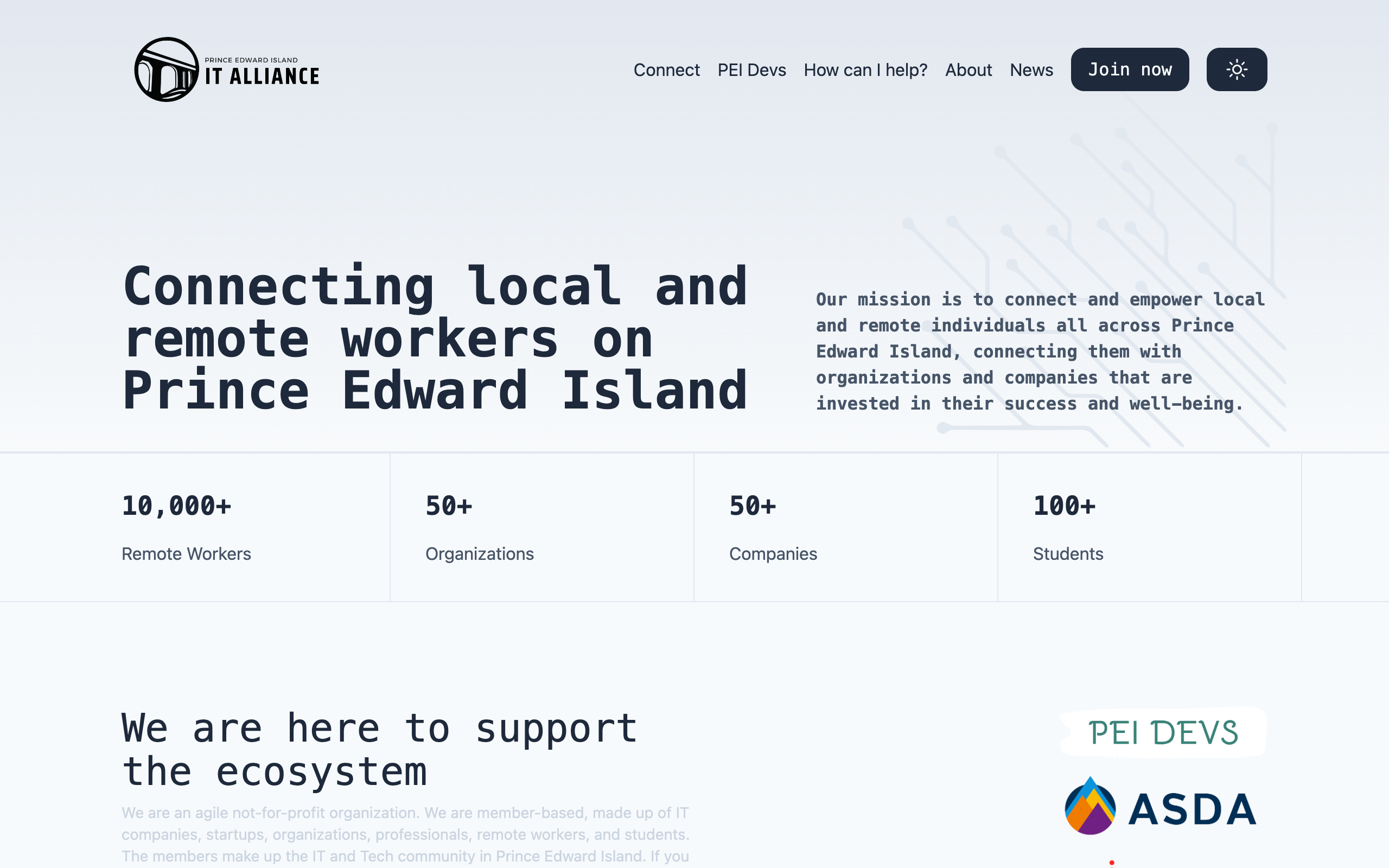 A branded experience
Integrating all functionality into the website